Referenced by an apparel retailer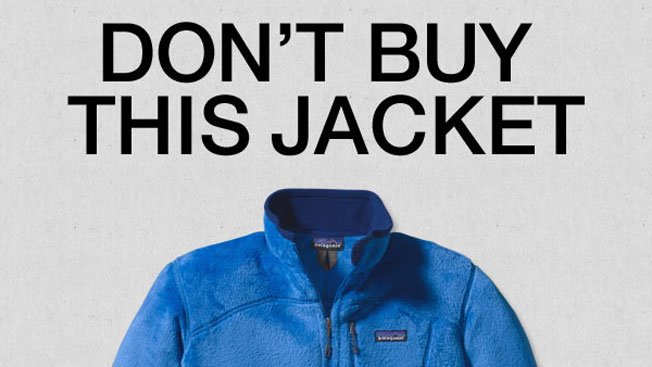 "Build the best product, cause no unnecessary harm, use business to inspire and implement solutions to the environmental crisis." – Patagonia's Mission Statement
Yvon Choinard, CEO and founder of outdoor sports retailer Patagonia is a very special breed of entrepreneur: authentically long-term oriented – not focused on growing fast, hitting the jackpot and running (well, in a way, he tried that before and almost went bankrupt).  His very interesting personal story told in a straight-from-the-gut, low key, humorous tone made me want to share this speech with you.
"If you want to understand the entrepreneurs you should study juvenile delinquents. They're both saying: – 'This sucks. I'm gonna do it my own way'."
Instead of deliberating ex-ante that "green and sustainable" were the new cool, Patagonia's strategy slowly emerged thanks to his focus on understanding "why" he was building a business in the first place.
"Until the recession hit in 1990 I was doing it the way you are supposed to do. Grow like crazy. I was becoming part of the problem. It was completely unsustainable."

"There's an appropriate size for each endeavor. There are no 3 Michelin-starred restaurants with 50 tables… Given our values we can't have a large company."
If you are still curious, I recommend his two books:
Patagonia's Anti-marketing Marketing
For a company that spends short of 0.5% of its revenues on marketing, Patagonia is very effective on making its ad dollars work. Take a look at this amazing Black Friday ad copy "Don't Buy This Jacket" (there's no better marketing than anti-marketing to enhance their sustainability story). Authentic brands which really knows "what" they stand for usually need much less money to build a loyal community around to promote themselves. Having an entrepreneur at helm committed to executing the little details in full harmony with the brand's core story definitely helps.